Best Barbell Squat Workout This Side Of The...
Whether you know a lot about barbell squats or you don't know squat about barbell squats, this workout will benefit you. With 11 barbell squat variations, this workout has something for everyone. It's not just about strength and stamina. This workout will help you with mobility, flexibility, stability, balance, posture, core and avoiding & rehabbing injuries. Grab a barbell and let's get this barbell squat workout started!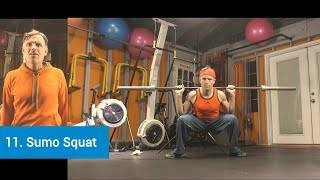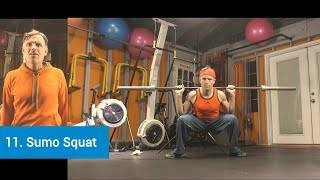 Upper Body Isometric Workout
DO NOT watch this high intensity upper body isometric workout video if you DO NOT want to build lean muscles, increase your bone density, prevent and rehab injuries & lower your blood pressure. If you DO NOT want to have a little fun watching this video, DO NOT press play.