Do you want lean, mean and more defined biceps? Remember weight lifting is not only for weight lifters. This barbell curl workout will build your biceps safely and effectively. You are going to do 7 different barbell curls that will work all 4 parts of your biceps. Challenge your brain and your body. Add this high intensity Tabata workout to your 2018 fitness toolbox!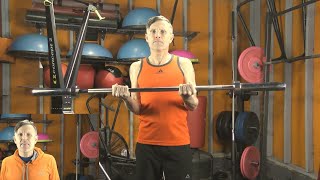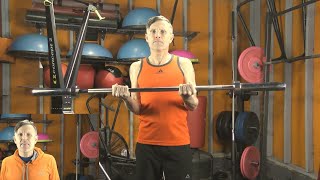 Fitness and Fun Upper Body Barbell Workout
This upper body barbell workout is just what the doctor ordered for 2018. I am happy to share 6 excellent upper body barbell exercises that almost everyone can do safely and effectively. Grab your barbell and get ready to press and row. I hope you get a lot of fitness and some fun out of this video. Happy 2018!